Barber Motorsports Museum: Barber Vintage Festival
70 reviews of Barber Vintage Motorsports Museum "Whether you have a motorcycle or not (you should!), this museum Each year they hold a big vintage bike festival and have races and a swap meet. That's pretty .. 10/23/ 2 check-ins. Barber Vintage Fest presented by Triumph Motorcycle Dealers of North America. Enjoy the swap meet with over vendors selling vintage. The Annual Barber Vintage Festival is one of the most highly anticipated a swap meet with hundreds of vendors selling vintage motorcycles and parts, as well.
The crankcases, cylinders and heads are all sand-cast; I could see the graininess in the castings.
Classic Motorcycle Events
You can see my legs and part of the wheelchair beneath the table. Behind Peter Egan is Vicki Smith, who organized it all. The conversation wandered around a lot. We talked about Jerry Branch and C. We talked about ways to make MotoAmerica succeed. Somebody told a story about a baby alligator that had Cook cracking up. He insisted it was the Slimy Crud Motorcycle Gang, not club. He told a funny story about how the SCMG started and developed. It has an abrupt throttle, and a touchy front brake.
As the event started to break up I asked Peter Egan about riding roads in Wisconsin. During the conversation he noticed my book and asked about it. Egan saying he likes my book. Sunday was a lost day. Non tragic disaster number two. It seems that as I age, travel becomes more and more difficult. Russ went to the track to visit with some of his AHRMA pals and help them load up their bikes and gear.
The Vintage Festival was over Sunday but we stayed an extra day so we could spend some hours at the Museum.
Our long-time friend Catfish was touring the same day so we wandered around together. According to the info sheet it was built in Great Britain, a cc parallel twin, water cooled two-stroke. The motor was based on the design of the British Scott motorcycle of but with modern materials housed in an modified Spondon chassis designed for a cc motor.
The result was a street-legal machine weighing lbs with a top speed of mph. On paper it sounds like a winner but the firm could build only 10 bikes per week so it was not viable. A total of were built betweenaccording to the spec sheet. You can read about it from their website, http: The company is in Nannup, West Australia, so the trip to Birmingham was a major effort.
Events, Rides & Rallies [Archive] - Page 3 - Classic Harley Motorcycle, Classic American Iron
Alan Cathcart, Andrew Cathcart, and myself. In back Russ Granger in cap chats with Btook Henry. I already mentioned that it had all sandcast cases, cylinders and heads, and it uses the stock Ducati bevel SS frame.
Latest Content
Posts navigation
North Georgia BMW Motorcycle Shop
The motor is based on the NCR motor, which in turn is a variant of the original Ducati V-twin bevel drive motor. There are some obvious visual differences from the standard Ducati SS bevel, such as a dry clutch, a spin-on oil filter, external oil cooler and all the oil lines for it, magnesium for the cam box and bevel gear covers, and Olins suspension front and rear, with radial mount Brembo brake calipers, and a two-into-one exhaust that snakes around through the frame.
As I recall Andrew told me it was 10 degrees but I may be remembering that wrong. The cylinders have Nikasil coated bores instead of iron liner inserts.
The cylinder heads have an included valve angle of 56 degrees for improved combustion chamber shape. The original bevel motor had valves at 80 degrees while the later bevel endurance racers and the belt-drive Pantah motors had narrowed that to 60 degrees.
Other moving internals have been lightened using modern techniques and materials — crankshaft, connecting rods, pistons, valves, and camshaft pieces. It still has Desmo valve actuation, of course. After the Vee Two episode we wandered around the museum until they chased us out. Getting Back We were supposed to fly out of Birmingham on Tuesday at We should have been home in Albany around 8: We get to the airport on time and gave the wheelchair van back. There are two guys there and the younger one pushes a button somewhere and the ramp lifts on its own!
It was powered all along. The original driver was all apologetic. Non-tragic disaster number three. The plane was late. Some kind of mechanical problem.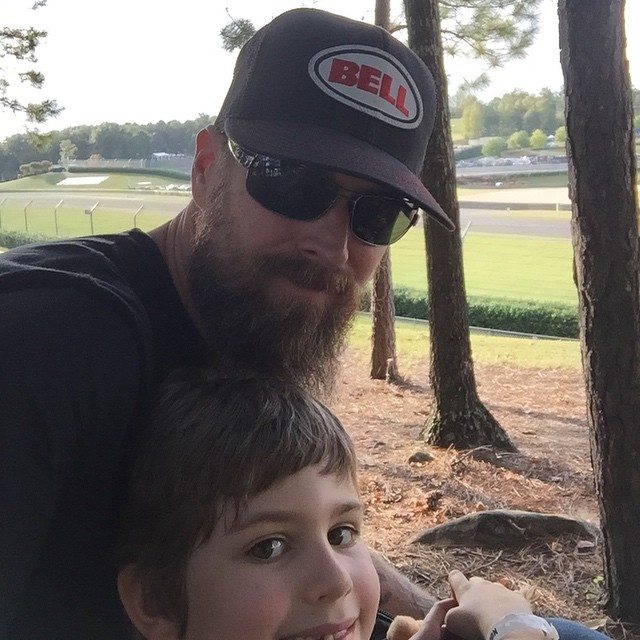 At the original departure time I asked the gate agent where the plane was. The agents got very busy finding new flights for everyone who was going to miss a connecting flight in LV. We were rescheduled for the Las Vegas to Portland leg on a flight leaving Vegas at 8: With the normal delays from me being in a wheelchair we would get home around 1: Non-tragic disaster number four.
In fact, Juan's fastest lap was more than 1. I was under the impression that he was going to 'bump up' to the class, but he didn't Sat. Between him and Paul, Sunday's GP was far from a foregone conclusion. He said that he didn't really know, but he had been told that the 'cylinder head' was illegal and that he was involved in a duel for the GP championship with Jeff Henise and the points were important. Apparently, the basis of the protest was that the cylinder not head was not of the period.
That protest was dis-allowed, but the referee, Tony Pentecost, asked Dennis Latimer what size carburetor was on the motor. Dennis replied that it was 34mm. The limit is 30mm, but Dennis pulled off the carb and removed the 30mm restrictor plate to show Tony and the bike was deemed legal and the win stood. During lunch, they held the Century Race for bikes at least years old and I very much enjoyed checking out the bikes and catching up with Keith Martin of Big D Triumph in Dallas.
Keith had prepared the Norton of Richard Asprey and went along as support crew in the Motorcycle Cannonball, a coast to coast rally from Atlantic City, N. The bike is reputed to be the 12th oldest known Norton. Note the added front brake and auxiliary fuel tank A Sears Cannonball bike with the usual mods of front brake, aux.
I got a decent launch and passed Alex McLean on a Norton Manx early for the class lead, as we sliced through the heavy traffic of the F and many F bikes.
But, after a few laps, Alex passed me back and pulled away. He finished 4th overall and I was 6th O. I again missed the 1st to 2nd shift, which was only a problem in turn 5, the slowest on the track.
He had a woman with him who was doing video interviews for the Museum archives and she asked me if I would do one. I agreed and Josh and I rode over to the Museum after our last race. After the interview, Josh and I toured the museum a bit and ran into Chuck Hunnycutt, the head of restoration at the Museum. Chuck and I go way back having competed against each other for several years and stayed in touch for the years after.
Chuck gave us a behinds the scene tour and we stayed until they shut down the Museum. I'm an honorary member, having broken down in Knoxville, Tn. This involved leaving my van there and renting another and then getting the van fixed on our return.
This was finally finished just before the Club's monthly meeting, which we attended and were inducted. Since then I've followed the Club's many activities from a distance via their email and meeting minutes. Sunday had the same schedule and again started with the GP race. Jeff Henise had replaced his seized motor with a spare and again I quickly got into 3rd behind Greg and Jeff.
I got by Greg and set off after Jeff and wondering if I could catch him as he was really going well. Then the exhaust pipe blew off the cylinder of the CT-1 and I pulled off. It was a bit of a disappointment as it was shaping up as a good race, but it's better than a rod through the case. So, on to the GP race. Again, Juan Bulto did not start and, in fact, Jack Parker pulled off after the warmup lap. This time I made sure I got it in gear by using the shift lever, not the brake pedal.
I ran down Paul Germain in a few laps and out braked him going into turn 5, but his motor was running poorly and finally seized for good. I had an easy run to the flag for the overall win, though my fastest lap was slightly faster than Sat. In fact the next 9 bikes behind me were Sportsman bikes. So again, I lucked out with the 2nd GP win, as the cliche goes: After the long wait, we finally grid up for the Classic 60's race. At the start, Rob Hall out drags me with his Triumph from the Classic 60s class his brother Jake had ridden it Sat.
I got by him for a while, but when I missed another shift he came back by. Then Alex McLean came by and set off after Rob. On the 7th lap, Dave Crussell in the F class crashed and the race was redflagged and declared over.
I was 6th overall again and officially 2nd in class, though 3rd in my wave, and my fastest lap was more the one second quicker than Sat. Alex Mclean again stalking as he goes by 43 Henry Syphers.
Henry was enter if F, but that sure doesn't look like his Honda. Nev Miller photo Big events always run the risk of being ruined by their success. It gets more expensive, more bureaucratic, there are more crashes and traffic and protests.
But, clearly the great majority agree it's still well worth it in the case of the Barber Vintage Festival. The track is superb for vintage bikes; the level of competition is high; the amenities museum, swap meet, bike shows, etc. While a hurricane raged to the east and kept many entrants home, we had delightful weather in Leeds.